250SMX Points Standings
250SMX championship standings and overall rider points after SMX Finale (LA Memorial Coliseum, Los Angeles).
Haiden Deegan has won the 2023 250SMX SuperMotocross World Championship with 157 points, 5 points ahead of Jo Shimoda.
250SMX 2023 Prize Fund
$5,500,000 in prize payouts will be available for 2023 SuperMotocross World Championship Finals.
The 250SMX Champion will earn $500,000 with second place earning $250,000 and third place taking home $150,000.
4th place still awards in the six figures at $100,000 while fifth pays $50,000 and 6th $25,0000. 7th place earns $18,000, then the points fund continues in thousand dollar increments to 12th.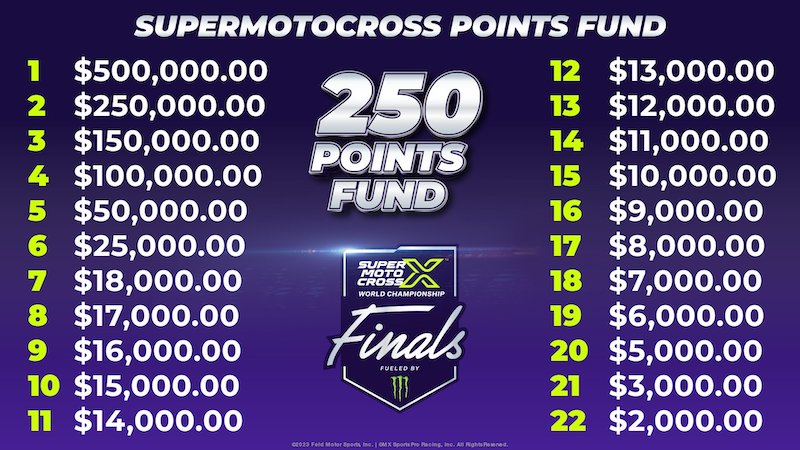 250SMX riders will also earn a prize fund based on their finishing in each of the 3 events.
First place will collect $50,000, 2nd place $25,000, 3rd place $12,500, 4th place $5,000, 5th place $2,700, then continues by varying amounts to 30th position to include the LCQ competitors